Stamp Mounts


Showgard Size Guide
What size mount do you neeed for that new stamp?
Use our search feature to look for a stamp mount by entering the Scott # of the U.S. Stamp as many of our stamps are listed with the Recommended Mount Size.
.
We also provide annual tables beginning in 1940 to list the correct Showgard Mount to use for mounting U.S. Stamps in the formats you collect (single, pair, blocks, strips, etc).

Showgard Mounts
Scott/Prinz Mounts
U.S. STAMPS
.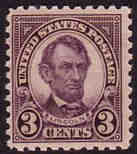 Yes We have stamps!
---
Mint Sheet Files
.

---
.