Postcard Collecting Supplies
Lighthouse Postcard Albums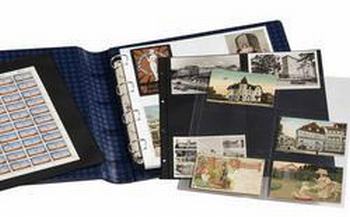 LIGHTHOUSE...
Offering a complete line of postcard supplies, all archival quality, including the versatile 'Maximum' Album which comes complete with a classic D-ring binder, matching slipcase and archival pages for both modern and vintage postcards, horizontal or vertical format, and in clear, black or white.
SAFE Postcard Albums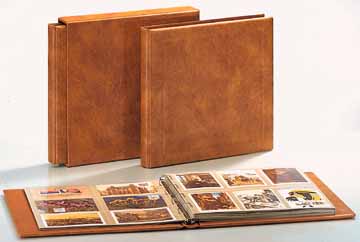 SAFE...the Finest Postcard Collecting Supplies on the Market!
Your postcard collection must be protected and secured. Postcard supplies from SAFE are the most researched, modern and unique in the world! And iHobb.com discounts make quality affordable.
Lindner Albums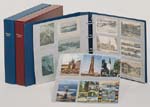 This postcard album holds them all - modern and vintage postcards; vertical or horizontal formats. From the Lindner line of quality postcard collecting supplies, the attractive 4-ring binder is available in wine-red or blue with gold embossing on the front cover. Preserve and display your postcard collection in this German manufactured album.
Vintage Size
Postcard Album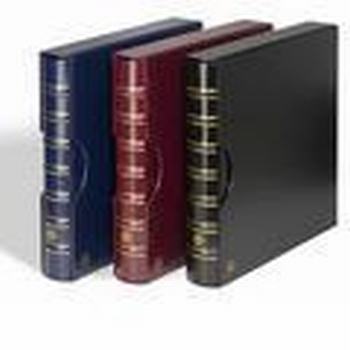 Archival Protection for your postcard collect. Specific for vintage-size postcards, iHobb.com postcard collecting supplies include several albums and storage options for your vintage postcard collection.
A 'Classic' Album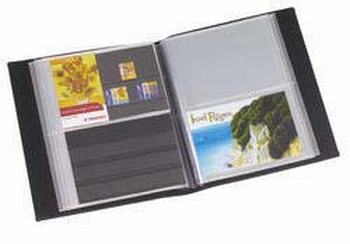 Perfect for archival storage those treasured travel memories. With distinctive Lighthouse Classic Style, this bound postcard album features 50 divided-pockets for 100 postcards.
ALLSYTE Albums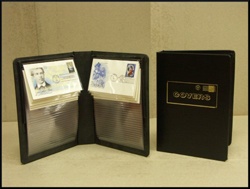 Your postcard collection is neatly arranged in clear plastic pockets that display your collection fully visible while fully protected. An ideal postcard collecting solution.
.