Scott Publishing Company

Scott National Album
Scott's National Stamp Album from iHobb.com is the most complete U.S. stamp album available today. The ihobb.com package includes illustrated pages through the most current supplement, 3-ring binders, fly-sheets, labels, and dust covers.

International Album 1840-1940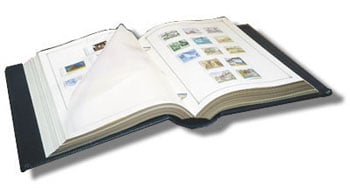 Start with the 'Golden Age of Philately'
, beginning with the first stamp of Great Britain in 1840 and concluding with the outbreak of World War II. Now you can put this classic era into a four volume album that represents the cornerstone of a serious collection.
ScottMounts by Prinz

Made from 100% inert polystyrol foil, ScottMounts protect your stamps from the harmful effects of dust and moisture. The face of the mount is specially diffused to eliminate harsh reflections for an enhanced viewing of your collection.
Specialty Album - China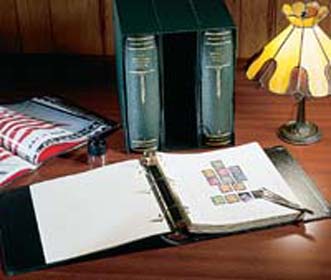 Scott Publishing offers three albums for China: Scott Specialty Album for China 1878-1949, in two parts to include Includes Formosa, Japanese occupation overprints, 1945-1950 issues of Taiwan, the 1911 Offices in Tibet and Shanghai and the 13 provinces: Northeastern, Fukien, Hunan, Hupeh, Kansu, Kiangsi, Kwangsi, Shensi, Szechwan, Tsingtau, Yunnan, Manchuria and Sinkiang. The Complete Peoples Republic of China Specialty Album 1945 to current The Republic of China (Formosa) 1949 to current.
.