Coin World Supplies
Premier Coin Storage System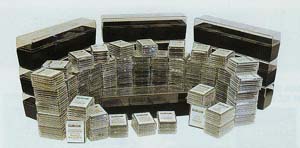 Integrate non-certified coins with PSGS style slabs in one coin storage system. The CW Coin Storage System consists of the Premier CW Coin Holders, with sizes for all of your coins, for storage of your holders and Certified Coin slabs together.
Premier Coin Holders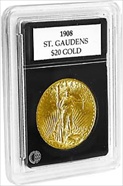 Coin holders of clear, acrylic with snap-tight case enclosing a pliable, dark green insert with a size for all U.S. Coins. Insert is PVC-free and completely inert. Coin collectors love how these coin holders are compatible with the coin holders used by grading services to slab graded coins. Coin Holder measures 2.50" x 3.25". Sold in packs of 3.
Premier Coin Holder Case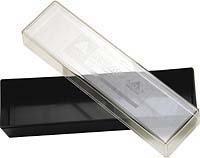 An economical storage case for Premier Coin Holders plus PCGS coin holders and NGC slab holders, all in one case. Clear acrylic lide for easy viewing of your collection contents
.