Minkus Stamp Albums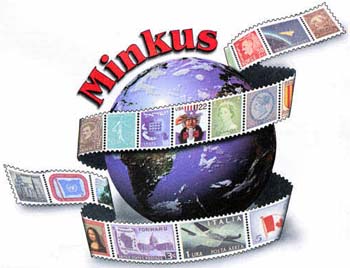 Minkus Stamp Albums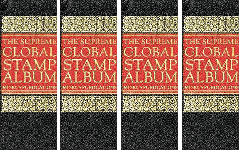 Long a favorite of world collectors, Minkus Stamp Albums were once the standard for stamp collecting. Since the acquisition of the Minkus Company by Amos Press, The publisher of Scott Catalogs and Albums, Scott Stamp Album Pages have been adapted to the Minkus Album format which now includes Scott Catalog Numbers. We continue to offer Minkus Binders and Slipcases and some inventory of the Minkus Supplements, but complete Minkus Album are no longer available
U.S. All-American Album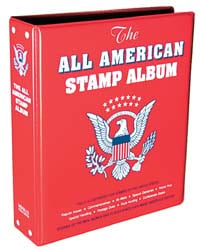 Keep your All-American Album up to date with annual supplements and a new binder to hold the expanding collection.
Blank Pages and Accessories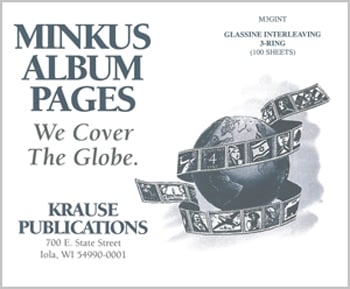 All-American Blank Pages punched for the 2-Post Binder. Pack of 20 blank pages for the Minkus All-American album.
Binders & Slipcases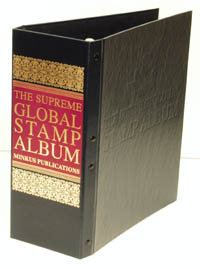 Lighthouse has three different types of album binders - one for every kind of collector. They vary in capacity and binder mechanism
Minkus Global Albums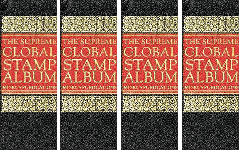 We continue to offer Minkus Binders and Slipcases and some inventory of the Minkus Supplements, but the complete Minkus World Album is no longer available

Stamp Catalogs
.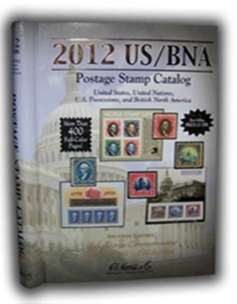 ---
Stamp Collections
.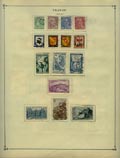 ---
EZ Stamp Software
.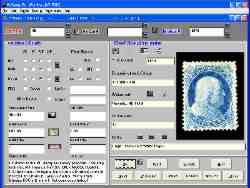 ---
Stockbooks
.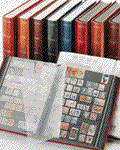 ---
.