Davo Stamp Albums

United States Albums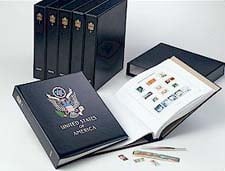 The superior quality DAVO Albums feature 115 lb. heavy-duty paper stock, with crystal clear mounts (on hingless albums). United States 1847-2007 Hingless Album Set Includes illustrated pages and 7 dark blue ring binders with multi-colored, embossed coat-of-arms, and slip cases
Blank Album Pages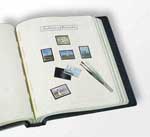 A European Quality Album with DAVO 70 lb pages, for the collectors seeking the freedom to design their own albums around their particular collect. Pages are available in either Bordered Blank pages, or with Quadrille Lines. Binders are dark-blue linen biners with matching slipcases. Capacity is 60-100 pages depending on the use of mounts or hinges for your stamps.
U.S. STAMP SETS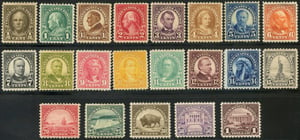 Our sets offer a convenient and cost saving way for you to build your collection. In order to accommodate as many of our collector's budgets as feasible, certain highter-priced items are not included in the sets and may be purchased separately.
Phililux UV Lamp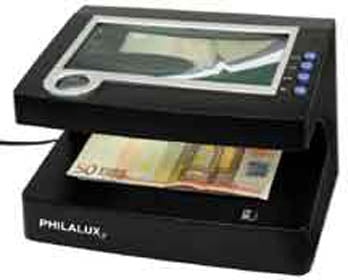 UV Lamps are also a very valuable tool for Bank Note Collectors and expertizers of all paper collectables.
.