H.E. Harris Catalog
for U.N. Stamps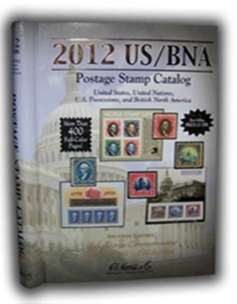 In full color with Scott numbers includes a complete listing of United Nations Stamps, with current values.

---
U.N. Stockbooks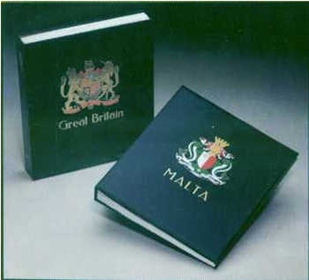 DAVO Country Stockbooks includes a U.N. Book complete with an embossed U.N. Seal, for hingless storage.
---
---
Scott National UN Album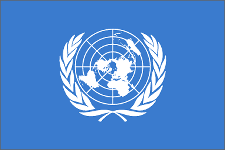 This complete album includes all Scott Listed issues of the New York, Geneva, and Vienna Offices of the U.S., with Scott Numbering on acid-free, over-sized pages.
---
Discover the Beauty of Covers

Our extensive inventory of United Nations FDC Covers include colorful topicals, Peter Max art covers, Jumbo Space Sheets, all bargain priced!
---
White Ace U.N. Album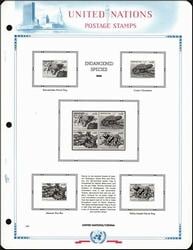 Many collectors prefer the heavy cardstock pages from White Ace, with colorful graphics and notes on each stamp, sized 8½" x 11" and punched for standard 3-ring binders.
---
U.N. Member Flags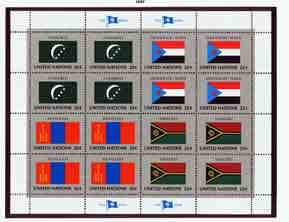 The Flag Issue began in 1980 and continued through 2007. As new members are added look for additional issues in the future.
Featured Products
U.N. Administration
Issues for Kosovo and West Irian
---
Scott's Economy Album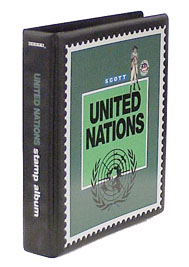 ---
UN Cover Album
Features a "UN Blue" binder with the world organizations emblem imprinted in gold on the front and spine.
---
U.N. Topicals
---